Braces for Kids
Concord, CA
Misalignment and malocclusions are quite common in children and adolescents as their teeth develop. There are several reasons a child might require braces. Treating these conditions early on can help guide their teeth into proper alignment and enhance their appearance and oral function.
Braces for kids are available at Parkside Pediatric Dentists in Concord and the surrounding area. Our pediatric dentist works with your child to treat their condition and teach them the importance of oral health from a young age. Call us today at (925) 504-4011 to schedule an appointment or learn more about our services.
When To See a Pediatric Dentist for Braces
Many children have crooked teeth or jaw and bite misalignment issues as their teeth grow and develop. Common problems found in children include crooked, overlapping, or overcrowded teeth, or a "bad bite" known as a malocclusion. Malocclusions refer to overbites, when the upper jaw protrudes over the lower jaw, and underbites, when the lower jaw protrudes over the upper jaw. Although children can benefit from being treated by a pediatric dentist for braces at any age, we recommend treatment once their permanent teeth start coming in (around age seven). This allows us to see their teeth and jaw placement and how they are developing.
Prepping For Braces
It is important for parents to discuss the treatment and its benefits with their children before seeking treatment. Prepare questions to ask the dentist and allow them to come up with their own. Common questions we receive include: What will my smile look like? What lifestyle changes will I need to make? Can I play sports? How long will my treatment last? How many dental visits will I need? Our team can answer all of these questions and more.
"Common issues found in children include crooked, overlapping, or overcrowded teeth, or a "bad bite" known as a malocclusion".
The Process of Getting Braces
During the first visit, we will conduct a physical examination and take necessary X-rays to thoroughly examine the teeth, mouth, and jaw. We will also ask the child questions about any symptoms they may be experiencing, whether they have difficulty chewing or swallowing, and if they ever hear a clicking or popping sound. These preliminary questions give us a better idea of their condition and its severity.
If we decide that the child requires or would benefit from braces treatment, we may take an impression of their teeth during the same visit or schedule another appointment to do so. The impression is taken by pressing a tray of gooey material into the top and bottom teeth. When the material hardens, it provides a replica of their teeth, allowing us to create custom braces for their treatment. The braces are typically ready after two weeks, at which point the child will return for the application process. The next visit may take up to two hours as we apply the braces and make any necessary adjustments.
"During the first visit, we will conduct a physical examination and take necessary X-rays to thoroughly examine the teeth, mouth, and jaw."
Types of Braces for Kids
Through advancements in dentistry, there are a variety of different teeth-straightening treatments available today. Traditional metal braces are not as bulky and uncomfortable as they once were. Smaller, more precise braces provide kids with the same benefits as before without the irritable poking of braces on the inner lips.
Aside from metal braces, there are several types of teeth-straightening treatments that kids can choose from, including:
Ceramic Braces: Tooth-colored or clear brackets and wires that make braces less visible
Clear Aligners: A series of 18 to 30 custom-made, clear plastic trays that are removable and replaced every two weeks
Lingual Braces: Brackets and wires placed on the inside of teeth
Each type of braces has its own set of advantages and disadvantages, but all share the common goal of gradually straightening the teeth into the proper position. We can discuss each treatment type in detail once the decision has been made to undergo treatment.
"Each type of braces have their own set of advantages and disadvantages, but they all share one common goal: gradually straighten the teeth into proper positioning."
Conditions That Can Be Treated
Many signs can indicate a child needs braces or may need them in the future. The most common symptoms are misalignment and crooked or crowded teeth. Other less obvious signs include:
Being prone to biting the tongue, roof of the mouth, or inside of the cheek accidentally
Breathing through the mouth
Early or late loss of baby teeth
Jaws that click or make other sounds
Teeth that do not come together even when the mouth is shut completely
Thumb-sucking or using a pacifier past the age of two
Overcrowded and misaligned teeth interfere with proper chewing and make it difficult to keep the teeth clean, which can cause other oral health problems such as increased cavities. Our examination during the consultation appointment will indicate whether a child requires braces immediately or will benefit from treatment later in life.
"Conditions that result in a hygiene issue are considered an oral health problem."
Post-treatment Care
After completing braces treatment, patients may experience some discomfort as the mouth and teeth become adjusted to the appliance. It may take a week or two for the lips and cheeks to get used to the braces as well. With proper care and maintenance, patients can keep their braces, teeth, and overall health up to par throughout their treatment.
According to Kids Health, brushing after meals is essential, along with daily flossing using a special orthodontic flosser and regular dental checkups. They also recommend avoiding hard or sticky foods such as popcorn, hard or sticky candy, and gum. Sugary and acidic foods and beverages can contribute to tooth decay and should also be avoided. Kids with braces need to
"With proper care and maintenance, patients can keep their braces, teeth, and overall health up to par throughout their treatment."
Frequently Asked Questions
Q. How much do braces for kids cost?
A. Braces treatment costs vary from patient to patient depending on the case, its severity, and duration of treatment. The average cost ranges between $4,500 to $6,500 but may be more or less with insurance coverage. We recommend patients speak with their insurance provider to better understand what their plan covers.
Q. Do braces hurt?
A. Patients may experience some pain or slight discomfort the first week or two post-treatment as they adjust to the pressure. They also require tightening every couple of weeks to ensure they are consistently working on the teeth, which will take some getting used to. Braces should not cause intolerable pain; if this is the case, reach out to us immediately, and we can make proper adjustments to keep them comfortable.
Q. Can I play sports with braces?
A. In most cases, patients can continue playing sports and other activities with their braces on. We will likely recommend or order that a patient wear a mouthguard to protect their mouth and teeth while playing.
Q. How long does the average child wear braces?
A. Treatment duration varies depending on the patient's condition, the severity, how well they cooperate, and their growth. The average length of time is between 18 and 36 months. We will discuss each patient's treatment time after the initial examination. However, this estimated time may change depending on adjustments made throughout treatment.
Q. Are retainers required for all kids after completing braces treatment?
A. We recommend all patients wear a retainer after completing braces treatment, especially children and adolescents, as their teeth are continually growing and moving. Patients who do not wear a retainer after treatment will likely experience slight shifts in their teeth. A retainer reminds the teeth of their new fixed position and keeps them in place for a longer period. Wearing a retainer even once a week will do the trick.
Quality Pediatric Dental Services Can Transform Smiles
By visiting us as soon as possible, our team can help get your child the professional treatment they need.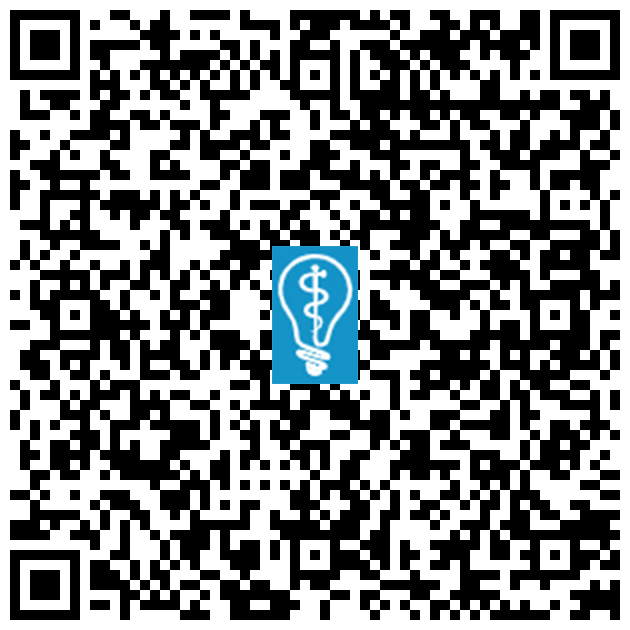 Scan here to view this page, Braces for Kids, on mobile
Definition of Pediatric Dental Terminology
Call Us Today
Braces treatment can help children and adolescents protect their teeth, improve their oral health, and enhance their appearance. Undergoing treatment at a young age saves them from having to deal with extensive treatment during adulthood. Call us today at 925-504-4011 to schedule an appointment or learn more about braces for kids.
If you live in the Concord area, call 925-504-4011 for an appointment in our Concord office.
Helpful Related Links
About our business, license, and website security
Parkside Pediatric Dentists was established in 2022.
We accept the following payment methods: American Express, Cash, Check, Discover, MasterCard, and Visa
We serve patients from the following counties: Contra Costa County
We serve patients from the following cities: Concord, Martinez, Pleasant Hill, Bay Point, Walnut Creek, and Antioch

CA (License #63379)

. View License Information and Specifics

National Provider Identifier Database

(1255749644). View NPI Registry Information

Norton Safe Web

. View Details

Trend Micro Site Safety Center

. View Details
Related Posts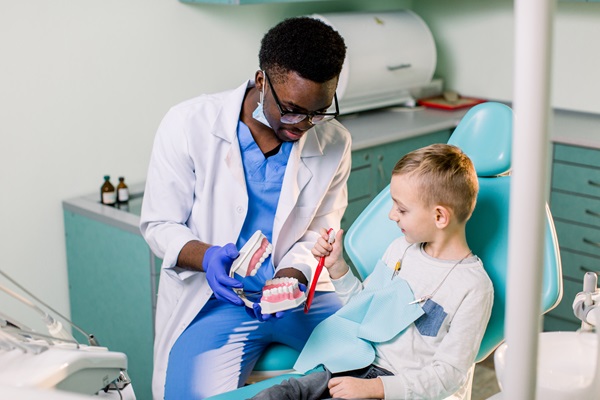 Wondering whether your child needs to undergo baby root canal therapy? Pediatric dentists are dental specialists for children, making it so many parents are choosing to take their child to a pediatric dentist to provide their child with any necessary dental services. Parents can ask this dental professional any questions they have that pertain to…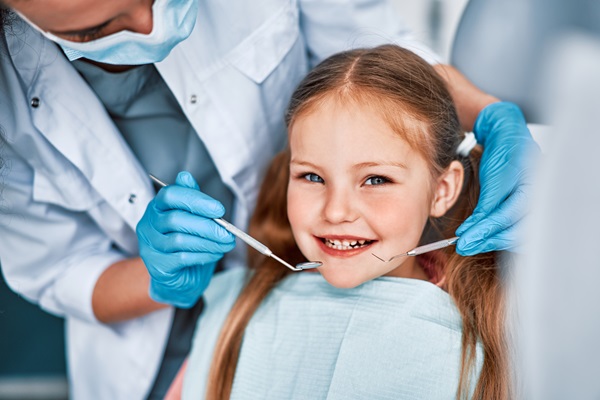 Dental bonding for kids is a versatile, minimally invasive treatment option for a wide range of dental concerns. Dentists can typically restore a child's teeth to full form, function, and aesthetics by adding a tooth-colored resin substance to the tooth surface and curing it with a special light. It is important for parents to know…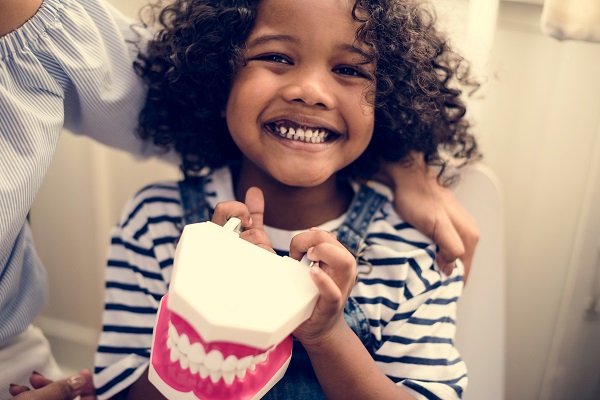 According to a kids dentist, many parents are unsure as to which toothbrush and toothpaste their child should use. Going to a store and looking at the wide selection available can be overwhelming. In this review, we offer advice from our kids dentist as to how parents can ensure that their child has the right…
Explore additional topics covered on our website: